<![if !IE]> <![endif]>

EMS Electro Medical Systems GmbH
Stahlgruberring 12
81829 München
Germany
+49 89 4271610

+49 89 42716160

List of product entries
This exhibitor shows the following products and commodity groups:

Company & products
Company
Company profile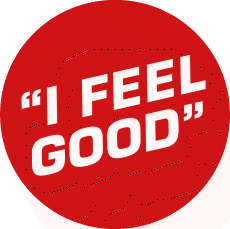 Company portrait
We are EMS
EMS stands for Electro Medical Systems, the market leader in prevention, inventor of the original technologies PIEZON® NO PAIN as well as AIRFLOW® and pioneer of modern biofilm management, the Guided Biofilm Therapy (GBT).

With unique ideas, passion and know-how, Bernd Bühner and Pierre Mabille founded their company in the Swiss Vallée de Joux in 1981. Since then, EMS has developed into one of the world's most successful dental companies with a focus on innovation, precision, ergonomics, design and quality for the benefit of patients and clinicians.

The first instruments, including the piezoceramic ultrasonic device PIEZON® NO PAIN, were manufactured by EMS at the renowned watch manufacturer Jaeger-LeCoultre.

In 1982, EMS presented the AIRFLOW® and changed oral prevention forever. Following the market introduction of the AIRFLOW® Prophylaxis Master in 2017, EMS introduced the new and more gentle AIRFLOW® MAX handpiece in 2020. With the patented Laminar AIRFLOW® Technology it strongly reduces aerosols. Thanks to good suction technology, AIR-FLOWING® has become even safer and more convenient in times of COVID. For more sustainability, the erythritol-based AIRFLOW® PLUS powder is available in a high-quality aluminum bottle that can be used as a drinking bottle after using up the powder.

GBT – the Game Changer
With GBT, EMS has redefined oral prophylaxis. It is a true game changer for the gentle and complete removal of oral biofilm - according to a clinically comprehensively documented protocol. In eight steps, patients are diagnosed, motivated with the aid of systematic disclosure, and the biofilm is removed completely and painlessly both supra- and subgingivally with the original EMS technologies.
Products
GUIDED BIOFILM THERAPY – GBT
02 Assessment and infection control
02 Disclose
03 Motivate
04 AIRFLOW® MAX
05 PERIOFLOW®
06 PIEZON® PS
07 Check
08 Recall
AIRFLOW® Prophylaxis Master
Veranstaltungen
Events
Date
Speaker

EMS Electro Medical Systems GmbH

innovative products/technologies 2


22.09.2021 | 11:40 a.m.-11:55 a.m.

more