<![if !IE]> <![endif]>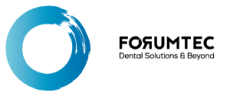 Forumtec
Hutsot Hayotzer 40
7878563 Ashkelon
Israel
+972 8 6788217

+972 86788218

List of product entries
This exhibitor shows the following products and commodity groups:

Company & products
Company & products
Company & products
Unternehmensportrait
Forumtec is a leading developer and manufacturer of electronic dental devices and advanced dental equipment.

Forumtec's Apex locators are based on a unique patented technology: Wirele-X is a state-of-the-art, the first and most innovative Apex locator. This wireless Apex locator module (WALM) embedding Bluetooth technology, eliminates the need for connecting cables. NovApex N31 and RomiApex A15 take up minimal space during treatment and provides all essential information, presented on a color LCD display with large apical zone. Since 1987, Forum has developed, manufactured, and marketed its apex locators both as its own brands and as OEM products. Forumtec's apex locator technology is embedded in over 35% of the devices available on the market today.

Forum's Implant Spotter is the first and only Implant detector available in the market. It accurately detects implants covered by bone and gum tissue in a two-stage implantology procedure. The Implant Spotter minimizes pain and healing-time for the patient, while reducing chair-time to maximize treatment efficiency for the dentist.