<![if !IE]> <![endif]>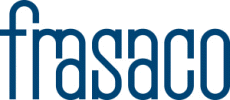 Frasaco GmbH
Oberhofer Str. 18
88069 Tettnang
P.O. Box 1244
88069 Tettnang
Germany
+49 7542 93150

+49 7542 931515

List of product entries
This exhibitor shows the following products and commodity groups:

Company & products
Company & products
Company & products
Company portrait
The frasaco GmbH was founded in 1921 by Franz Sachs, a dentist, and is now a globally operating company with exports to over 120 countries around the world.

Today frasaco is the first choice worldwide for dental training and further education – something we are proud of.

At the same time this drives us to consistently optimize our products and to simulate humans with even greater perfection. This is because we are fully aware that interventions on patients follow learning. The recipe for our success is our claim: there is only one alternative to our phantom heads, jaw and dental models – reality.