<![if !IE]> <![endif]>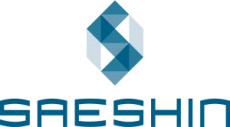 Saeshin Precision Co., Ltd.
52, Secheon-ro 1-gil, Dasa-eup, Dalseong-gun
42921 Daegu
Korea, Republic of
List of product entries
This exhibitor shows the following products and commodity groups:

Company & products
Company
Company profile

Company portrait
SAESHIN has been a major player in the field of high-precision dental device and striving to be number one in the field of high-precision medical device.

SAESHIN has been manufacturing high-precision dental handpieces since 1976. Our endless pursuit for customer satisfaction, world's leading experience and R&D had led to successes of endodontic and implant engines. All our products have obtained FDA, CE, KFDA and CFDA and we are exporting to over 120 countries. SAESHIN is consistently improving technology and premium quality to become one of the top companies in the global dental device market.
Products
TRAUS SIP20 (PREMIUM IMPLANT ENGINE)
TRAUS SUS20 (PIEZO SINGLE ENGINE)
TRAUS AIR DRIVEN HIGH SPEED SERIES