<![if !IE]> <![endif]>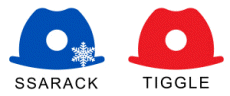 Seoklab Co., LTD.
Imi-ro 40 A-505
16006 Uiwang-si
Korea, Republic of
+82 10 6248 3564

+82 303 0949 2879

List of product entries
This exhibitor shows the following products and commodity groups:

Company & products
Company
Company profile
Company portrait
We appreciate first for your interest in our products.
As you well know,
we are a company that manufactures special orthodontic parts in Korea south.
We established our company in 2015 which is based on our long experience in developing and researching in this field.
We hope to be a sincere corporation continuously keep going that manufactures quality products with excellent function.
If you are serious about our ability and sincerity instead of the scale of the company,
we are confident that our meeting will be a very beautiful opportunity for each other.
Thank you so much in advance.
Products
Products
Products
Products
Products
Products
Veranstaltungen
Events
Date
Speaker

Seoklab Co., LTD.

products and applications in everyday practice


22.09.2021 | 4:30 p.m.-4:40 p.m.

more