<![if !IE]> <![endif]>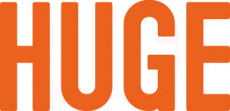 Shandong Huge Dental Material Corporation
No.68 Shanhai Road Donggang district
276800 Rizhao ,Shandong
China
List of product entries
This exhibitor shows the following products and commodity groups:

Company & products
Company
Company profile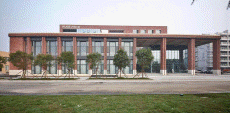 Company portrait
Established in 1985 in Shanghai China, HUGE was the first multi-layered Synthetic Polymer Teeth manufacturer in China, and since then, HUGE has been dedicating to be the leading supplier of dental material in the world.

To provide professional dental products and services, Shandong Huge Dental Material Corporation that integrates R&D, manufacturing, sales of dental products and services, was founded in 2014 in Rizhao Shandong, China, the United Nation's Best Cities for Residences.
Until 2017, there are three R&D centers functioning independently in Beijing, Qingdao and Rizhao, China. Over 600 employees in HUGE are making contributions each day, to our clients in China and abroad.

The company is ISO13485 certified and the products are listed or registered with NMPA(China), CE(EU), FDA(USA), MDL(Canada), JIS(Japan) and many other countries. Due to the delicate sales network HUGE had built, dental professionals in all the major cities of China are able to acquire HUGE products, and over 50 million population are benefited. In the international market, people from 100+ countries/regions are using HUGE products.
There is nothing in the world would stop HUGE committing to improving dental technique and reducing the cost of dental care.
Products
HUGE Synthetic Polymer Teeth - MAIST
HUGE Synthetic Polymer Teeth - Sonning
HUGE PERFIT Impression Material - Putty
HUGE PERFIT Impression Material - HeavyBody
HUGE PERFIT Impression Material - LightBody
HUGE PERFIT Impression Material - Bite Registration
HUGE Intraoral Scanner
HUGE Digital Full Denture
HUGE 3D Printer
HUGE Gradient Multilayer Zirconia Block
Veranstaltungen
Events
Date
Speaker

Shandong Huge Dental Material Corporation

products and applications in everyday practice


22.09.2021 | 3:15 p.m.-3:30 p.m.

more