<![if !IE]> <![endif]>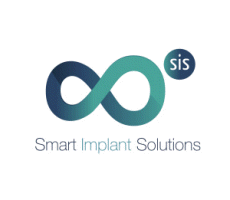 Smart Implant Solutions S.L.
Paseo de Mikeletegi 69
20009 San Sebastián-Donostia
Spain
List of product entries
This exhibitor shows the following products and commodity groups:

Company & products
Company
Company profile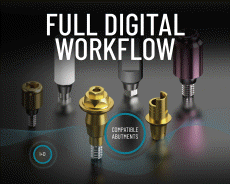 Company portrait
Smart Implant Solutions, S.L. is a dental abutment manufacturer with all the necessary Quality Certificates to guarantee a high-level product. It was established in 2013 and it is located in the San Sebastián Science and Technology Park (Spain).

The company covers the complete product cycle: own design, machining, coatings, quality control, bagging, distribution, direct sales (in Spain) and after-sales service.

Currently, almost 2,000 references of SIS abutments are available on the market and they are compatible with the best-known brands in the sector. There are even prosthetic solutions that are not covered by the original implant houses.

New products and innovative prosthetic solutions are continually being developed for professionals in the sector, with a strong focus on the digital flow of dental work.

The manufacturing quality is very high, using high-quality materials and coating the pieces with different surface treatments to offer better results to the professionals who trust our products. All products manufactured by Smart Implant Solutions are CE certified. Fatigue, static and torsion tests are currently being carried out on our products for the US FDA submission with the goal of obtaining the approval in this market.

Any new connection required can be manufactured in record time as Smart Implant Solutions has its own manufacturing plant. In addition, custom manufacturing can be done for our customers.

The service to the final customer and distributor is very fast, since all the products in the catalog are manufactured and stored in our finished product warehouse, so delivery times are immediate. By controlling all production planning, any replenishment of stock is also very fast.

Smart Implant Solutions is constantly expanding, looking for international distributors around the world.
Products
INTRA/EXTRAORAL SCANBODY
SMART ANGLE
INTERFACES - DIFFERENT GINGIVAL (HG) & CEMENTATION (HC) HEIGHT
SIScator/Biopink