<![if !IE]> <![endif]>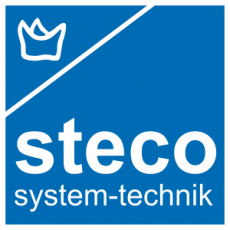 steco-system-technik GmbH & Co. KG
Kollaustr. 6
22529 Hamburg
Germany
+49 40 5577810

+49 40 55778199

List of product entries
This exhibitor shows the following products and commodity groups:

Company & products
Company & products
Company & products
Company portrait
We are a manufacturer of medical products for dental implantology and modern dental technology

"steco-system-technik GmbH & Co. KG" is a young company basing on historical dental roots. Founded on October 1st. 1996 in Hamburg Steco looks back to over 100 years of dental tradition of the Stemmann family. The first products have been small magnets for application on humans. The idea for the "Titanmagnetics" master dental technician Hartmut Stemmann had in his dental laboratory (founded 1960) back in the 1970's. Today they are still a focus of Steco's product range. Other products for dental implantology joined the Titanmagnetics. Since 1999 we offer different types of titanium sleeves for template based implant surgery. Since the beginning of magnetic fixation we are focussed on anaplastology as well, which lead to many special products such as the StecoForm silicone impression material.

Our know-how in machining titanium and laser welding makes us a perfect supplier for dental and medical companies. Our laser welding department is a leading partner for mould construction and casting companies.
Veranstaltungen
Events
Date
Speaker

steco-system-technik GmbH & Co. KG

products and applications in everyday practice


22.09.2021 | 3:45 p.m.-4:05 p.m.

more