<![if !IE]> <![endif]>

VIEWORKS CO., LTD.
41-3, Burim-ro 170beon-gil
14055 Anyang-si
Korea, Republic of
+82 70 7011 6161

+82 31 386 8631

List of product entries
This exhibitor shows the following products and commodity groups:

Company & products
Company
Company profile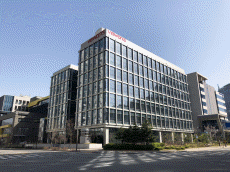 Company portrait
Vieworks, a global leader in the imaging industry, is presenting its complete dental detector lineups and the key technologies and features offered with them. Vieworks debuted its dental detectors in 2016 based on its already-established imaging technology with over 20 years of experience in the field. Since its debut, Vieworks' dental detectors quickly gained market recognition for their superior image quality and stable operation.

Complete Detector Technologies: a-Si TFT, IGZO TFT, and CMOS line sensor

The first detector series to be launched was VIVIX-D series, detectors for panoramic and CBCT X-ray imaging. The series applied a-Si technology which was the most popular technology of the time.

In 2020, Vieworks expanded the series models by employing IGZO technology, the latest TFT panel.

This year, we launched a new series, VIVIX-C series, which employs CMOS line sensor for high-precision intraoral panoramic imaging.
Products
VIVIX-D 0606C
Veranstaltungen
Events
Date
Speaker

VIEWORKS CO., LTD.

products and applications in everyday practice


22.09.2021 | 2:15 p.m.-2:25 p.m.

more