<![if !IE]> <![endif]>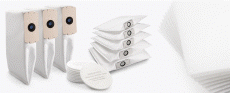 Information
Can be used for the following system manufacturers:
DentalArt, Erio, Freuding, KaVo, Harnisch&Rieth, Reitel, Vaniman, Wassermann, Zubler
Filter class:
M
Filter material tested according to validity:
up to 12 / 96 ZH 1 / 487 / BIA
from 01 / 97 EN 60335-2-69 / BIA
since 01 / 2010 EN 60335-2-69 / IFA
Own production
Professional quality through our own production, processing and finishing of filters made of high-quality materials is an integral part of FTB's corporate strategy. We guarantee reliability, speed and quality.
Custom-made products
We also manufacture all conceivable types of filter bags, filter sacks or special filters individually according to your specifications (e.g. drawing, sample). 100% of the production takes place in Germany.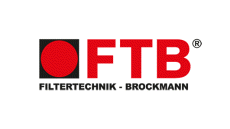 Robert-Bosch-Str. 19
97209 Veitshöchheim
Germany
+49 931991300

+49 931 9913010