<![if !IE]> <![endif]>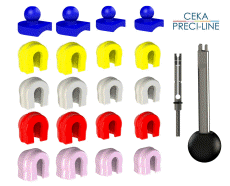 Sagittal ball attachment with segmented female for partial dentures and implant bar applications. The replaceable plastic female in three retention levels is incorporated directly into the framework. 

The male is available in plastic and cast in a hard alloy, in prefabricated metal and cast to with any alloy, or as a threaded male with a special cast on base ring.

The "clipping" or flexing of the rigid female around the height of contour of the sphere allows the female 35% more retention area contact than previous designs of a sagittal spherical attachment.

The SX are available in two ball sizes: 

- Mini 1.7 mm and Standard 2.2 mm.

Space Requirements for each ball size are:

- Mini 1.7 mm: 3.1mm vertical, 3.1mm diameter
- Standard 2.2 mm: 4.1mm vertical, 4.2mm diameter

*The SX products are distributed in Germany by CEKA Preci-Line.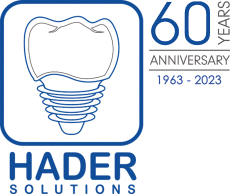 Unit 9 Applewood Main St. 70
dublin K67 V4H1
Ireland