<![if !IE]> <![endif]>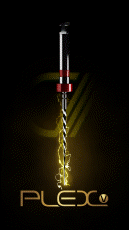 Exclusive thermal process
Manufactured using an exclusive thermal process. All metalurgic transitions as austenite and martensite phases are take at room temperature, giving many benefits against other NITI file

Controlled memory wir
Controlled memory wire allows us to respect the root canal anatomy, avoiding root weakening and the creation of ledges and transportation of canal perforations.

High Resistance
CM wire alloy with special heat treatment gives a very high resistance and flexural fatigue.

Pre-curved
It can be pre-curved and has an extreme effciency in the most curved canals.

Shape memory
Shape memory permits the file to recover its original shape when sterilized, retrieving all the metallic proprieties and it's metalurgic structure

Triangular Convex Section
The instrument section is a triangular convex modified, it facilitates the removal of debris and reduces contact with the canal walls with a very active cutting effciency.

Beihu District, West 15 Floor XinchengFazhan East Bld.
272000 Jining ,Shandong
China