<![if !IE]> <![endif]>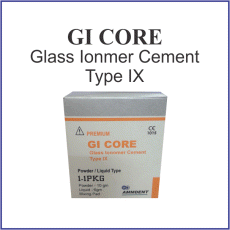 GI CORE

 Glass Ionomer Filling Cement Type IX

Instructions for use

This is a radiopaque Glass Core build up  cement with chemical adhesion to enamel and dentine.

Fields of application:

1) For restoration of deciduous teeth (especially class 1)

2)  Repair of V-shaped defects and enamel as will as well root erosions in cervical area incl.  Class V fillings

3) Cavities with carious lesions

4) Fillings of class III and small fillings of class I (incl. Extended fissure       sealing) as well as Core build-up,  fillings for crowns, linings

 

GI Core (Glass Ionomer  Cement Liquid:

Change the lock against the pipette before use.

Before using GI Core build-up (Glass Ionomer  Cement)for the first time, remove cap from bottle and replace it with the enclosed dropper.

Shake powder well before use.

Put powder and liquid on a glass plate or a suitable mixing pad and work the powder into the liquid a little at a time to begin with, then in larger quantities. Use 1 drop of liquid for 1level measuring scoop of powder (mixing ratio:4.7-5.6g of powder: 1g of liquid). When dispensing the liquid, hold the dropper bottle absolutely vertically! By pressing the flexible plastic pipette dispense drop by drop.

A strong plastic spatula should be used for mixing.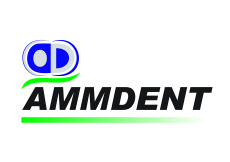 Phase-8B, Industrial Area F-343
160071 Chandigarh, Mohali Punjab
India