<![if !IE]> <![endif]>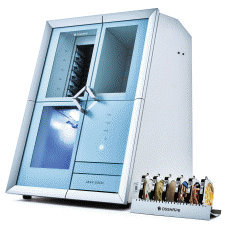 Technology Transforming to Art
The DWX-53DC, the latest disc changer model, enhances the value of "craftmanship" through intelligence and vitality-state-of-the-art digital technology and machine frame embodying "SMART" to unlock the next dimension.
DWX-53DC is a beautifully crafted thoroughbred, concealing the power to realise the infinite potential of Dental Technicians, like an artist manipulating colors to create a masterpiece.The sophisticated look adds creativity to your lab's atmosphere.
The dedicated holder allows you to install a touch panel to the front of the machine.

Bell-Telephonelaan 2G
2440 Geel
Belgium
+39 3474004622

+32 14 575912