<![if !IE]> <![endif]>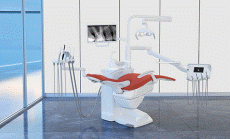 This year sees a selection of new technologies featured on the S280TRC providing dentists with immediate control of the integrated systems. The new 7" multitouch interface, voice controls and the interactive LED Pack give dentists full control of the dental unit and all its cutting-edge functions.

Introduced at IDS 2023, Stern Weber units feature a host of new and exclusive technologies. For example:

Interactive LED Pack - makes dental unit design more appealing and provides user-friendly info on the status of the integrated functions via LEDs. There are several warnings/indicators: their colour provides a range of useful information, from scaler mode to hygiene cycle progress on the dental unit. During root canal treatment with the apex locator on, the LED ring changes colour according to the distance from the apex.

Voice control - to make interaction between staff and instruments even more agile, the virtual voice assistance system offers numerous workflow improvement opportunities, such as switching on and off or selecting "composite" mode on the operating light. If the dental unit is connected to the PC, dentists can interact with the image management software via voice control.

i-XS4 FLUO micromotor - with FIT technology to detect composite materials. Allows faster, more precise removal of old composite in teeth that need to be retreated. With orthodontic or aesthetic treatments, bracket removal is simple, safe and effective.

New design for certified BIOSTER intensive disinfection system – featuring unit body design to allow insertion of instruments in integrated holders.

Multi-connection concept

When installing the new unit, the already-present floor-mounted connections will be suitable as the Stern Weber model allows for their connection without any need for construction work. Thanks to the multi-connection concept, it's possible to maintain the previous dental practice layout even when an existing dental unit is being replaced.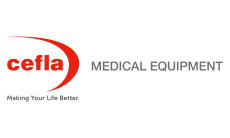 Via Selice Provinciale 23/A
40026 IMOLA (BO)
Italy