<![if !IE]> <![endif]>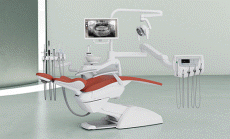 S200 goes beyond usual standards and provides all the intrinsic brand values and the very latest Stern Weber-developed innovations: it can incorporate a full range of optional easy-to-use functions and specialist instruments to take professional development to the next level. Thanks to the broad selection of hygiene systems, instruments and optional multimedia applications, dentists can customise the S200 to suit their individual needs and enjoy the full potential of numerous cutting-edge devices.

Here is a selection of optional features to enhance the value of the S200:

Apex locator

With the dedicated contra angle, the apex locator allows the apex distance to be displayed on the LCD control panel display during the root canal instrumentation phase.

i-XS4 FLUO micromotor

Now available with FIT (Fluorescence-aided Identification Technique) technology. Allows faster, precise removal of old composite materials. With orthodontic or aesthetic treatments, bracket removal is simple, safe and effective.

Atlaxis headrest

The headrest that follows the patient's anatomy. Ultra-simple fingertip release of the pneumatic lock allows orbital movement to achieve perfect positioning, vertical adjustment included.

Patient sensor

Located between backrest and seat, it detects the presence of the patient and contributes to sustainability through a number of automatic settings.

Assistant's module

Can be supplied as a 5-holder version with the addition of two holders for video camera and T-LED curing light.

Venus LED MCT

Operating light with a Colour Rendering Index (CRI) of over 95, for ultra-high colour fidelity. Multiple colour temperature settings for different clinical disciplines: 4300K (warm) for surgical treatment, 5000K for conservative dentistry, 5500 K (cool) for realistic colour capture. Composite mode can be activated to prevent premature polymerisation.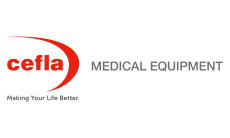 Via Selice Provinciale 23/A
40026 IMOLA (BO)
Italy