<![if !IE]> <![endif]>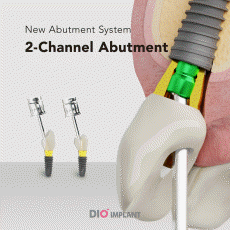 A new path to an abutment screw hole, DIO 2-Channel Abutment

Introducing our innovative dental implant product, designed with your comfort and convenience in mind. Our product offers a unique feature that sets it apart from other dental implants on the market: a screw hole can be created in the desired area, regardless of the implant placement direction.

Not only does this feature make our dental implant more versatile and adaptable to your specific needs, but it also allows for a more seamless and efficient implant procedure. No longer will you need to worry about implant placement direction affecting the creation of a screw hole.

Centumseo-ro 66
48058 Haeundae-gu, Busan
Korea, Republic of
+82 517457738

+82 517457778