<![if !IE]> <![endif]>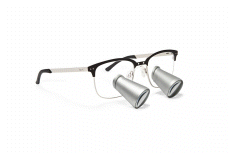 3.0x magnification
The BaLUPO 3 achieves an optimal balance between the level of detail resolution and the size of the field of view. With a 3.0x magnification, we serve the market for more sophisticated magnification requirements.
 
Working distances 350 mm, 400 mm, 450 mm or 500 mm
The design and arrangement of the mineral lenses of the BaLUPO 3 allows the following working distances: 350, 400, 450 and 500 mm.
 
Sharpness of detail to the edge
The BaLUPO 3 achieves distortion-free imaging quality, despite a magnification that is high for its design, and remains consistently sharp and contrasty.
 
Vision correction possible
Individual measurement and centering is carried out by our trained opticians, who also determine any necessary correction of vision for the near and distance range.

Hansestr. 6
37574 Einbeck
Germany