<![if !IE]> <![endif]>

ZIRKONZAHN GmbH
Zona Produttiva An der Ahr 7 Gewerbegebiet
39030 GAIS (BZ)
Italy
List of product entries
This exhibitor shows the following products and commodity groups:

Company & products
Company
Company profile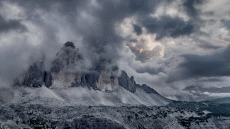 Company portrait
Zirkonzahn Worldwide – With diligence to perfection

"Manpower" – for MDT Enrico Steger, founder of Zirkonzahn and father of Prettau® zirconia, this word represents the unavoidable will to promote ideas, and, most importantly, to materialise them with one's own hands. This is how he built his Zirkonzahn company after the sale of his first milling machine in 2005.

The family-run company, located in E. Steger's homeland – South Tyrol, has fast become a leading brand in the dental technical sector, counting at present more than 300 employees worldwide and exporting to over 100 countries. In addition to the company headquarters in Gais (South Tyrol), Zirkonzahn owns 23 branches and education centres in seven different countries. In these education centres, dental technicians and dentists worldwide can take part in the trainings offered within the framework of "Die Zirkonzahn Schule" – Zirkonzahn School.
The Zirkonzahn School, is an educational program developed by E. Steger in person, which includes several courses and schools and promotes a sound dental technical teaching focusing on personal development and potentials. Another important company asset is the technical and dental technical support service available five days a week in several languages.

The company's goal is to provide customers with everything they need for their workflow. To ensure the highest standards of quality, the company places great emphasis on in-house development and production of dental materials such as zirconia, resin and metals, as well as CAD/CAM systems and all the necessary components for the production of high-quality dental restorations. The company also produces a wide range of implant prosthetic components, which are available for more than 140 implant systems and in cooperation with various research institutes is constantly developing new solutions to improve the dental teams' working process.
Products
M2 Dual Teleskoper
M2 Dual Wet Heavy Metal
M2 Telescoper
M2 Wet Heavy Metal
Implant prosthetics components
Multi Blank Holder
Prettau® 3 Dispersive®
Zirkonzahn Shade Guides
Zirkonofen Turbo
Zirkonzahn.Software